We all want an edge – and THIS IS THE BIGGEST EDGE you could PERSONALLY EXECUTE FOR YOURSELF over the next 24 months of volatile market action -indeed, for the lifetime that you trade.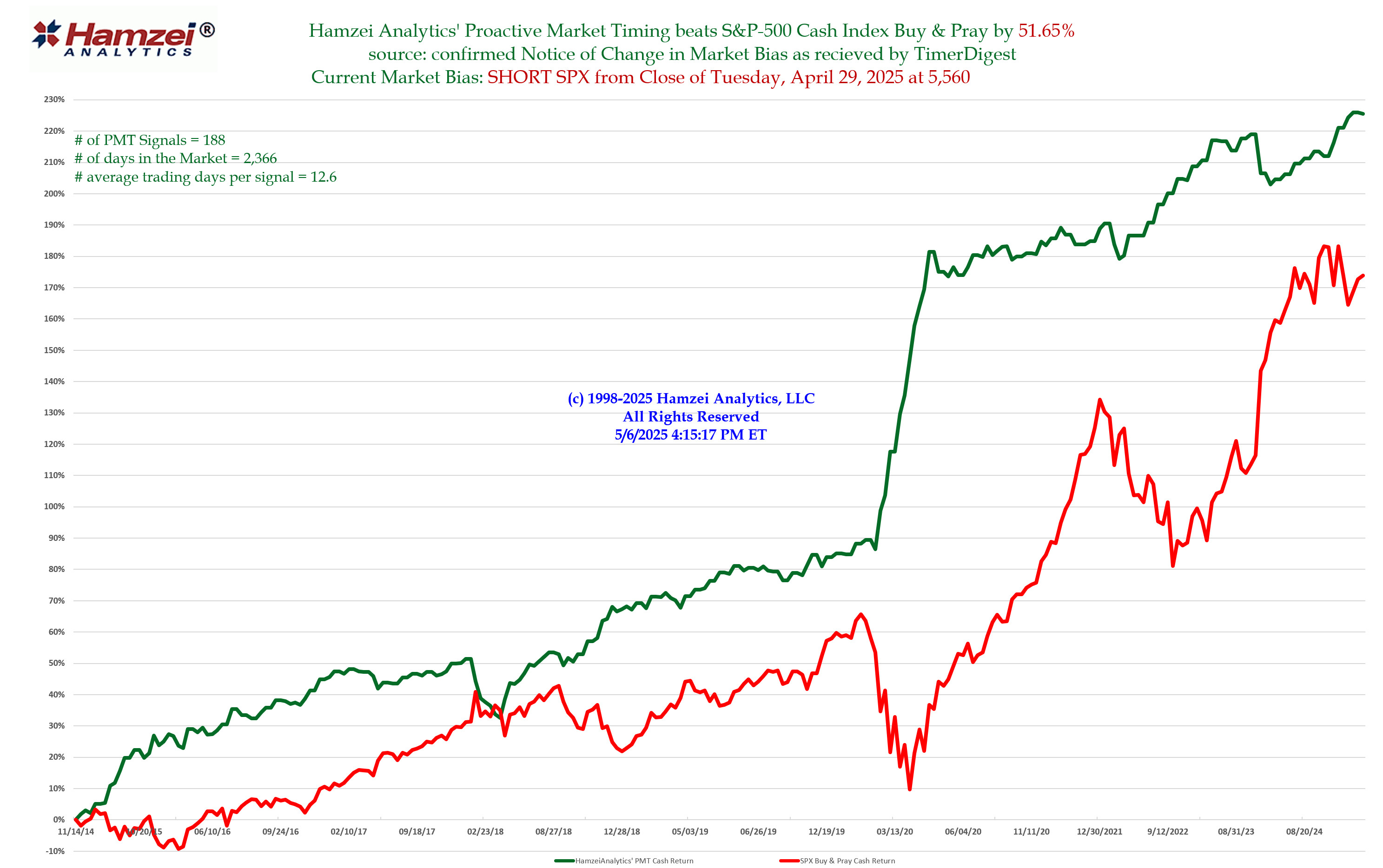 With what is ahead in the market, you can't avoid to miss this opportunity.  Create your own alternate investment portfolio hedging as well as increasing your trading skills in this space.
OTF LITE SERVICE FOR THETRADINGBOOK.COM AFFILIATES
PMT PRO FOR THETRADINGBOOK.COM AFFILIATES
As our resource, we have Fari Hamzei, Founder of Hamzei Analytics, routinely in the top five of market timers in the world via Timer's Digest and his product PMT Pro has been delivering results of the extraordinary kind.
 

 

 

Fari Hamzei
Follow @HamzeiAnalytics on Twitter

is now ranked as the
#1
Market Timer
in the U.S. for the last
3 & 6
Months Categories!
Hamzei Analytics is happy to announce that Fari Hamzei has once again ranked the Number #1 Top Market Timer in the US!
Timer Digest Issue 661, dated September 17, 2018, is out with the latest ratings.  Timer Digest has allowed us to show you the ranking as long as we redact the names of the other timers. Timer Digest is a service for professional investors and they charge for each issuie, so we are not allowed to reproduce the entire list.
We invite you to join us as Fari Hamzei goes after the trifecta at Timer Digest by capturing the 12 Month #1 position to go along with the 3 and 6 Month Titles.
Hamzei Analytics and The Royal Trades have come together to offer you a special exclusive package at an special price designed for investment accounts that want to maximize their returns in both bull and bear markets.  The introductory package we suggest is the Proactive Market Timing Service (PMT) Pro.
The Proactive Market Timing Service (PMT) Pro  is offered to you at a 20% discount rate and this discount will also apply to any other Hamzei Analytics service as a result of your affiliation with the Royal Trades  group.
How PMT Pro Works
Almost every moment of every day, Hamzei Analytics' proprietary analytical software servers are digesting and analyzing transactions in the domestic and foreign markets. Every weekend, Fari Hamzei posted up-to-date Market Timing Charts, Analysis & Commentary. This includes about 12 daily & weekly charts with proprietary analytics and commentary by Fari Hamzei.  This analysis details the charts indicators, the direction it has been going and what that signifies in terms of the market's overall direction. Understanding these charts is not difficult, and, you will have the opportunity to go through the training videos provided to members and you can attend live training webinars including Q&A sessions with Fari Hamzei.
Monday morning just after the US Cash markets open, Fari will post the Market Bias on the website. The Market Bias Report is basically Fari Hamzei's prediction for the coming week. He will provide you with the strategy to trade S&P500 Cash (SPX) and options on its ETF (SPY).  This prediction includes the S&P 500 levels (SPX), option strike prices and a robust money management strategy.
Shortly thereafter, he will post a companion chart with critical levels for SPX & SPY.
Mid-week, should Fari see a major change in the market, you may issue a Change of Bias Alert to Timer Digest. You will get the exact copy that with 5 minutes via email. It is very important you react with urgency in these cases. These are rare but they do happen.
You are strongly advised to spend the first few weeks of your membership just testing the accuracy of the PMT Pro Service and reviewing related how-to webinars posted on the site. You will be very satisfied with what you see.  Not every predication is right, there are small losses. But if you follow the trading parameters Fari gives you, you will see that your losses are mitigated, while letting the profits soar. This alone allows for you to be wrong more often that right, but still be very profitable.
PMT Pro is a must for any serious long term investor. The information gained by you from this service will also aid you in better portfolio management in other investment and financial areas as you will have a better understanding of the market futures dynamics.